About
The Law, Health Policy & Disability Center is a leader in law, technology, education, and research. We are focused on improving the quality of life for persons living with disabilities. Based at the University of Iowa College of Law, the Center concentrates on public policy and its impact on persons with disabilities, with an emphasis on employment, self-determination and self-sufficiency.
The Center's unique location in a college of law and its partnerships with colleges of medicine and public health promote multidisciplinary approaches to research, education and outreach. Using an internship and team approach with real-world projects, we educate the next generation of legal, sociology, social work, and public health professionals who will influence public policy through their work.
Work at the Center includes basic and policy research, evaluation, and outreach. Our knowledge utilization activities include web-based dissemination, and public speaking. We publish in both non-reviewed and peer-reviewed journals, to share our research outcomes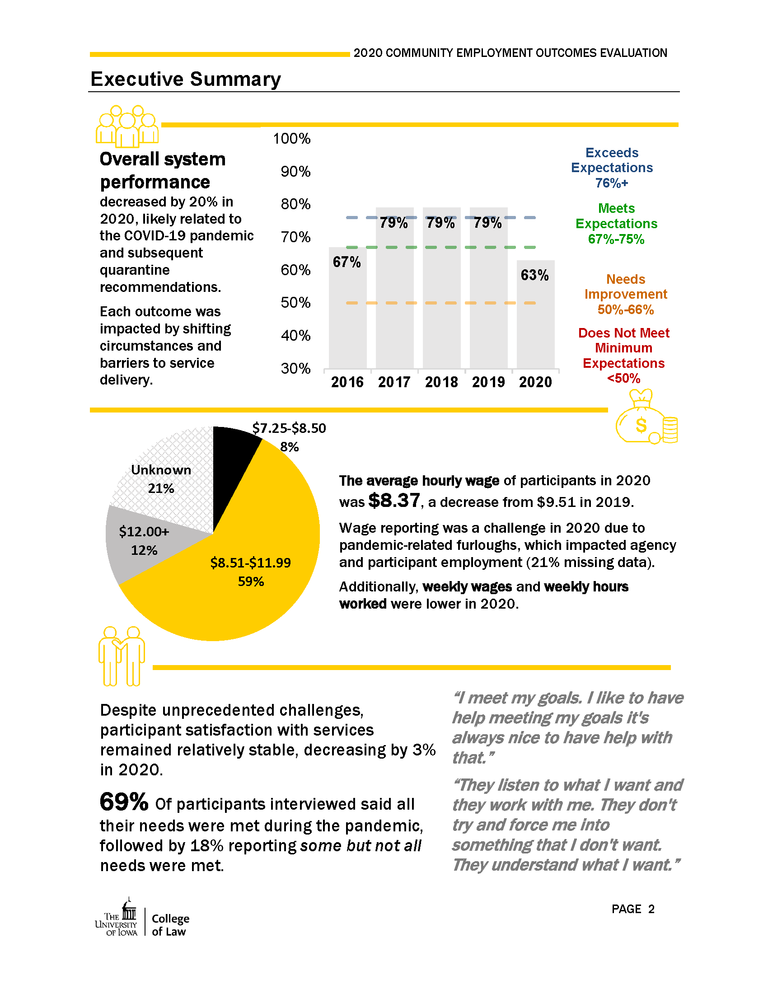 Disability Law & Policy e-Newsletter
Disability Law & Policy e-Newsletter is a free, monthly publication summarizing current information about disability law and policy. The newsletter aims to inform disability advocates, scholars, and service providers of the most current issues in disability law, policy, research, best practices, and breaking news.